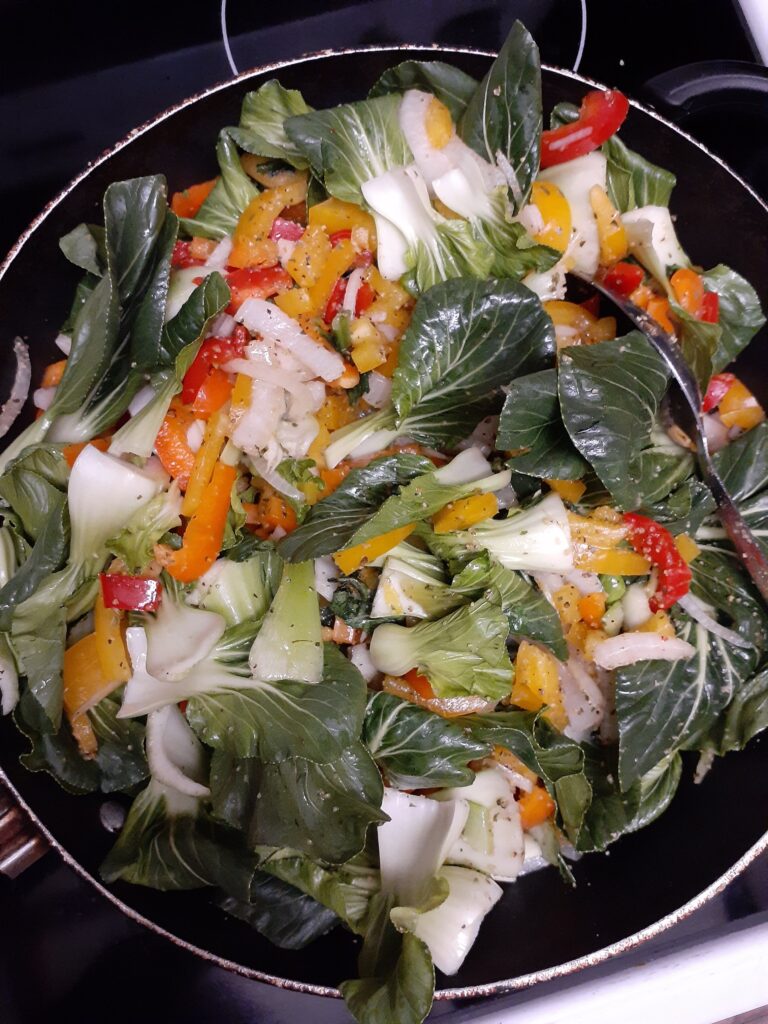 By: Just Minnie
Prep time: 10 minutes
Cook time:10 minutes
Yield: Serves 4-6 as a side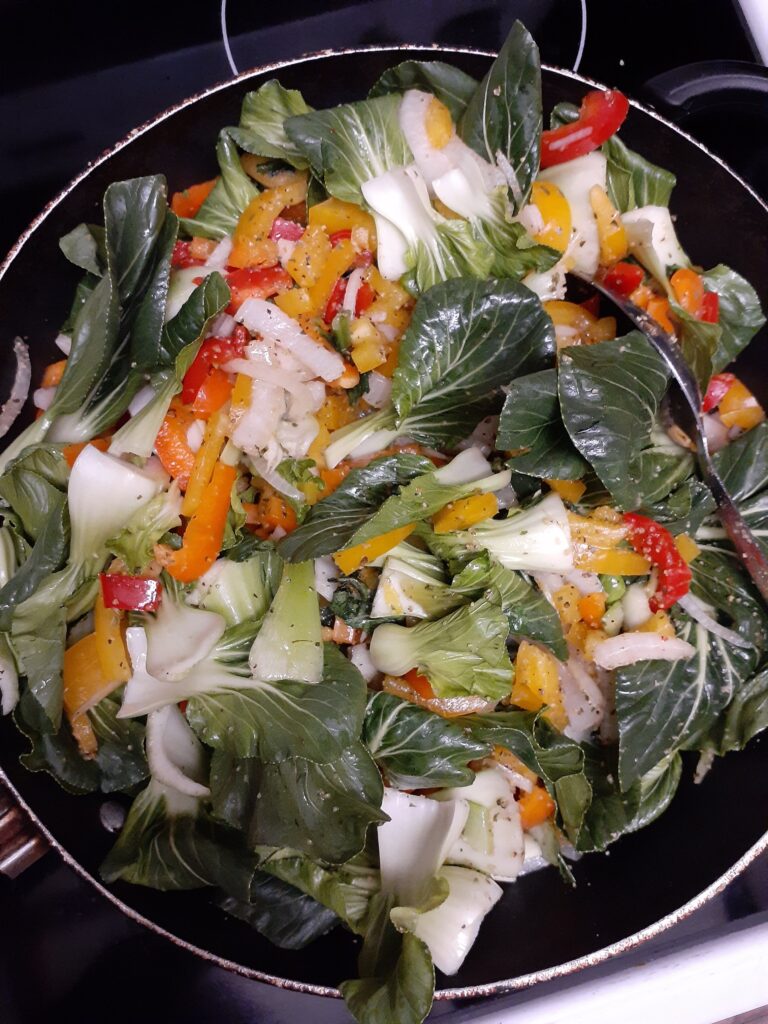 Ingredients:
Produce                                                                                          
1 lb Baby bok choy – Cut root ball off and discard, rinse thoroughly and tear into smaller pieces.

1 Yellow bell pepper, large – Sliced

1 Green bell pepper, large – Sliced

1 Red bell pepper, large – Sliced

1 Sweet yellow onion, large – Sliced

1 Garlic clove, chopped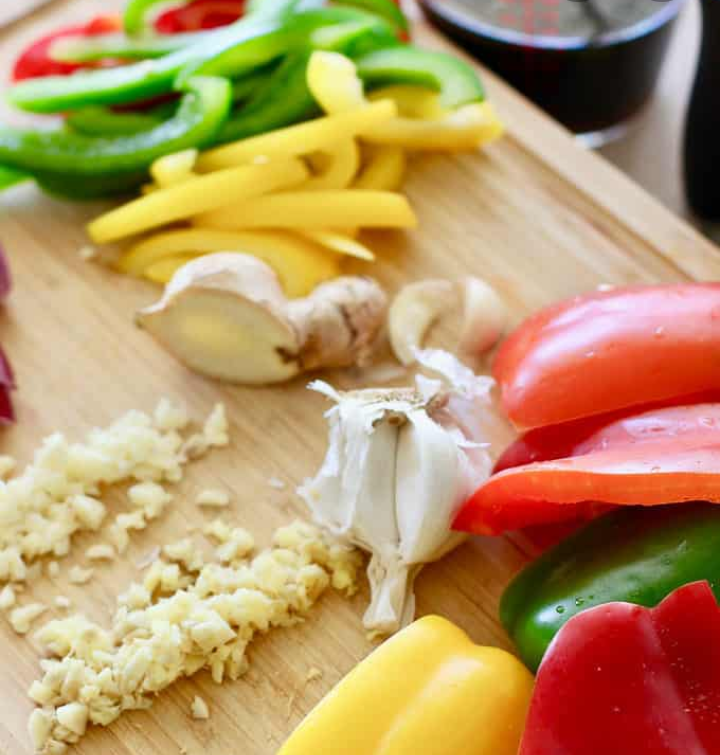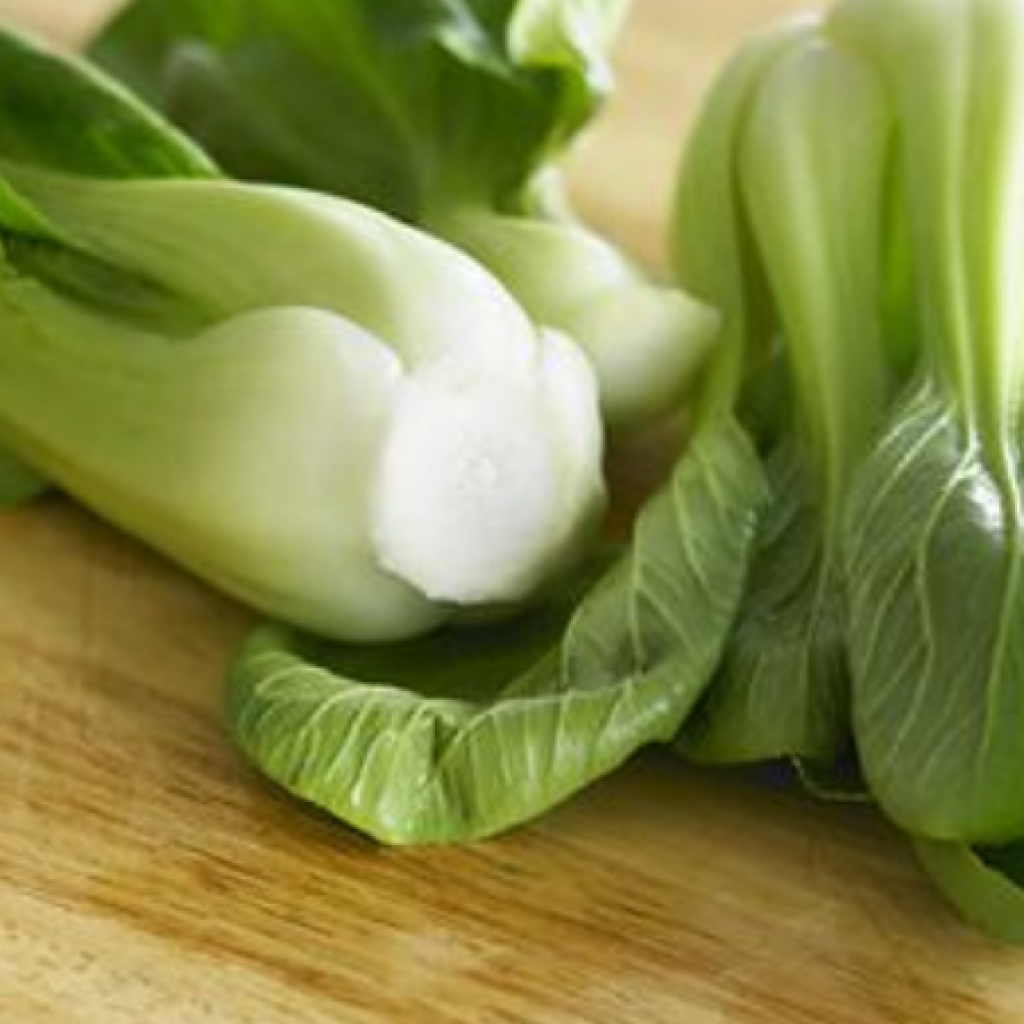 Dry Goods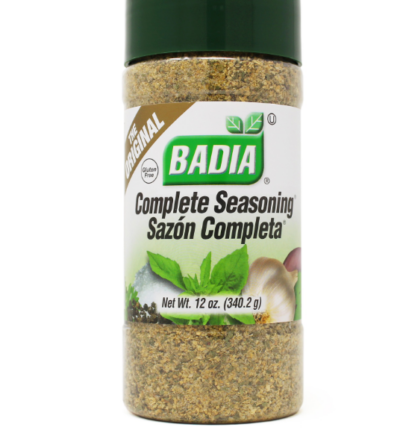 Directions
Heat a tablespoon of extra virgin olive oil in a large sauté pan on high heat.
Add the sliced yellow, green, red, peppers, and chopped sweet yellow onion, and cook, stirring occasionally, until lightly browned. (Keep a watch so that everything says crunchy.)
Add the bok choy: Lower the heat and add the bok choy. Stir to coat with the oil in the pan. Cook only until the bok choy has wilted. The thicker, whiter ends of the baby bok choy should still be somewhat crunchy.
Serve immediately.
– Just Minnie