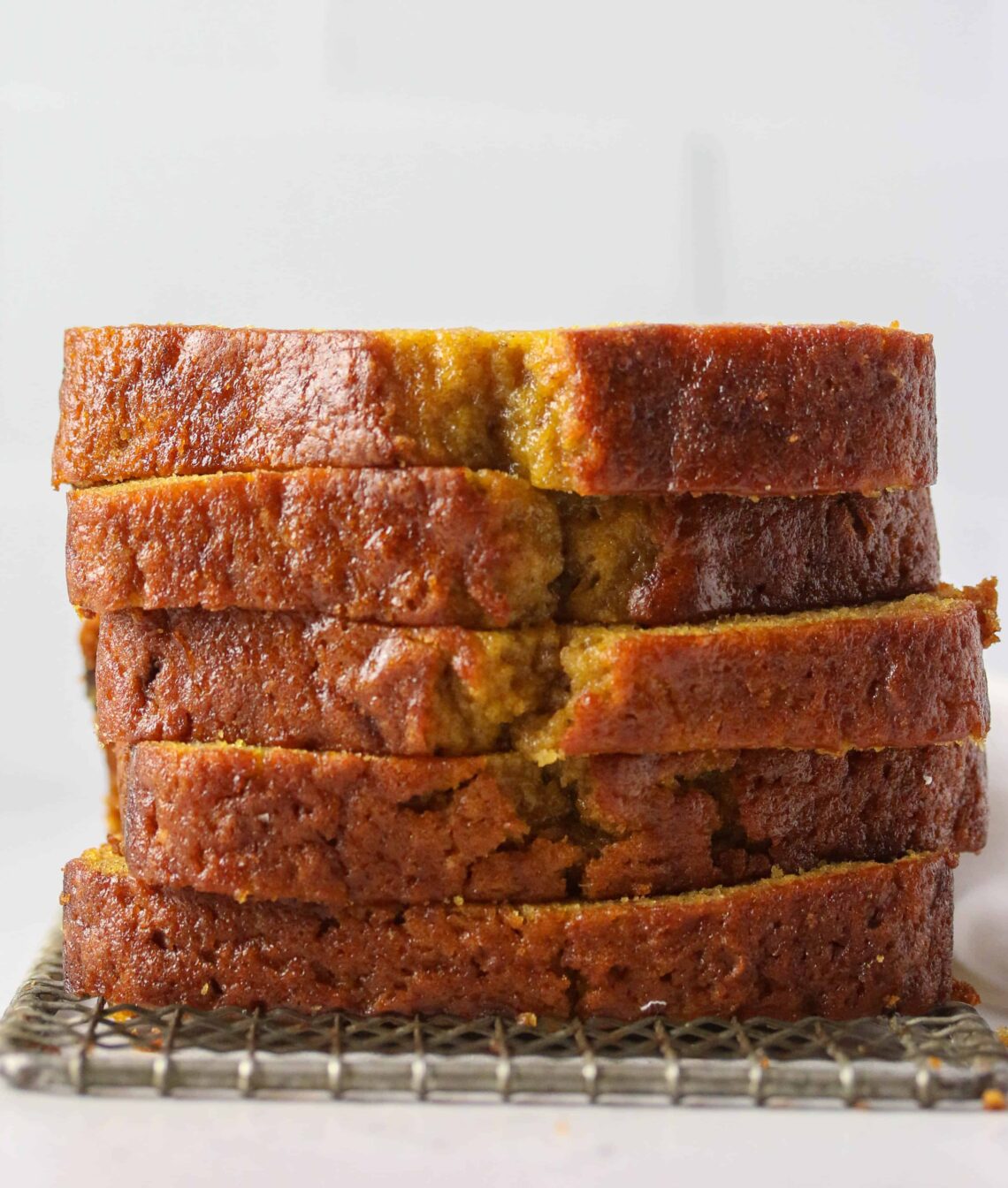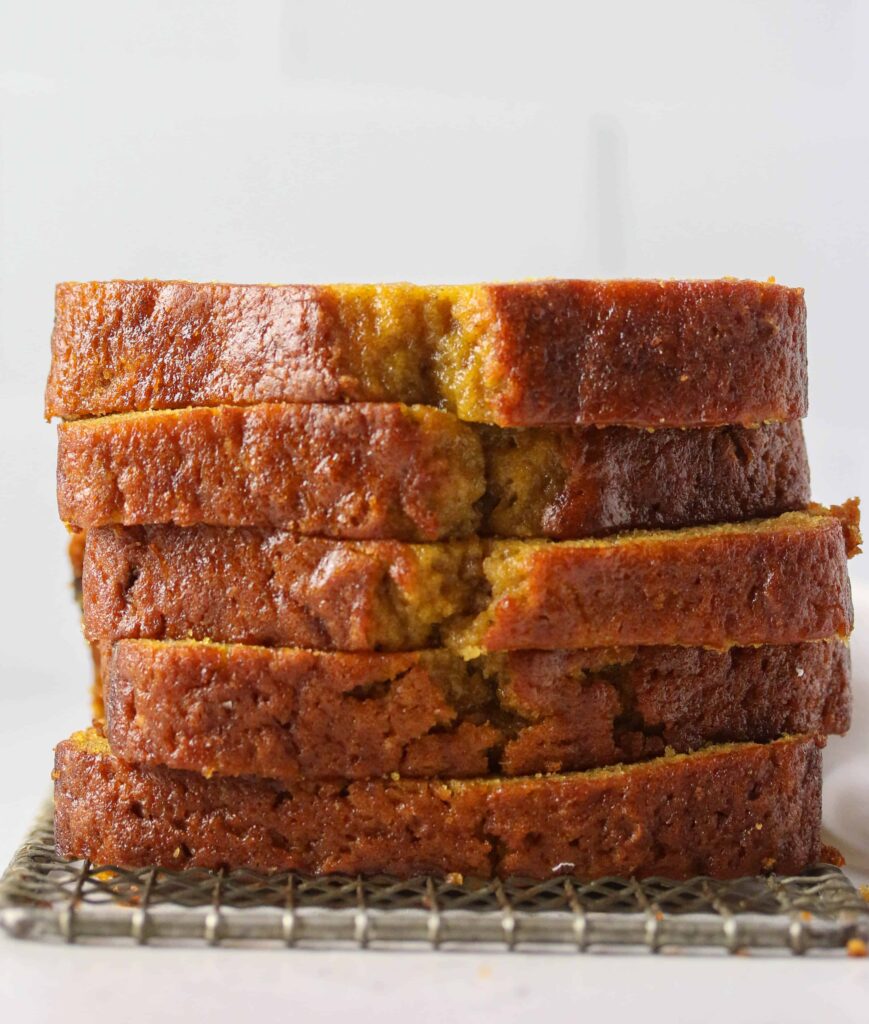 Butternut Squash Bread is a moist and delicious quick bread with just the right amount of sweetness. I love to make quick bread in the fall to enjoy as an afternoon pickup, or if I can manage to save some leftovers, then I can enjoy with my morning coffee.
Ingredients
1 1/2 cups all-purpose flour
1 teaspoon baking soda
1/2 teaspoon salt
1/2 teaspoon cinnamon, ground
1/2 teaspoon cloves, ground
1/2 teaspoon nutmeg, ground
1/2 teaspoon allspice, ground
1/4 teaspoon ginger, ground
1 cup butternut squash puree
1 cup granulated sugar
1/2 cup brown sugar
1/2 cup vegetable oil
2 large eggs beaten
1/4 cup water
1/2 cup walnuts or pecans (or your favorite nuts), chopped and toasted
Instructions
Preheat oven to 350 degrees F. Generously grease a 9×5-inch loaf pans. In a medium bowl, sift together the flour, baking soda, salt, cinnamon, cloves, nutmeg, allspice, and ginger; set aside.
In a large bowl, combine butternut squash puree, sugar, vegetable oil, eggs, and water until well blended. Add the flour mixture and stir until just blended. Lightly stir in the chopped nuts.
Pour batter into prepared loaf pan and bake 50 to 60 minutes or until a toothpick inserted in the center comes out clean. NOTE: Be sure and poke the toothpick already to the center of the loaf.
Remove from oven and cool on a wire rack 10 minutes; remove from pan. Cool completely before slicing.
Makes 1 loaf.