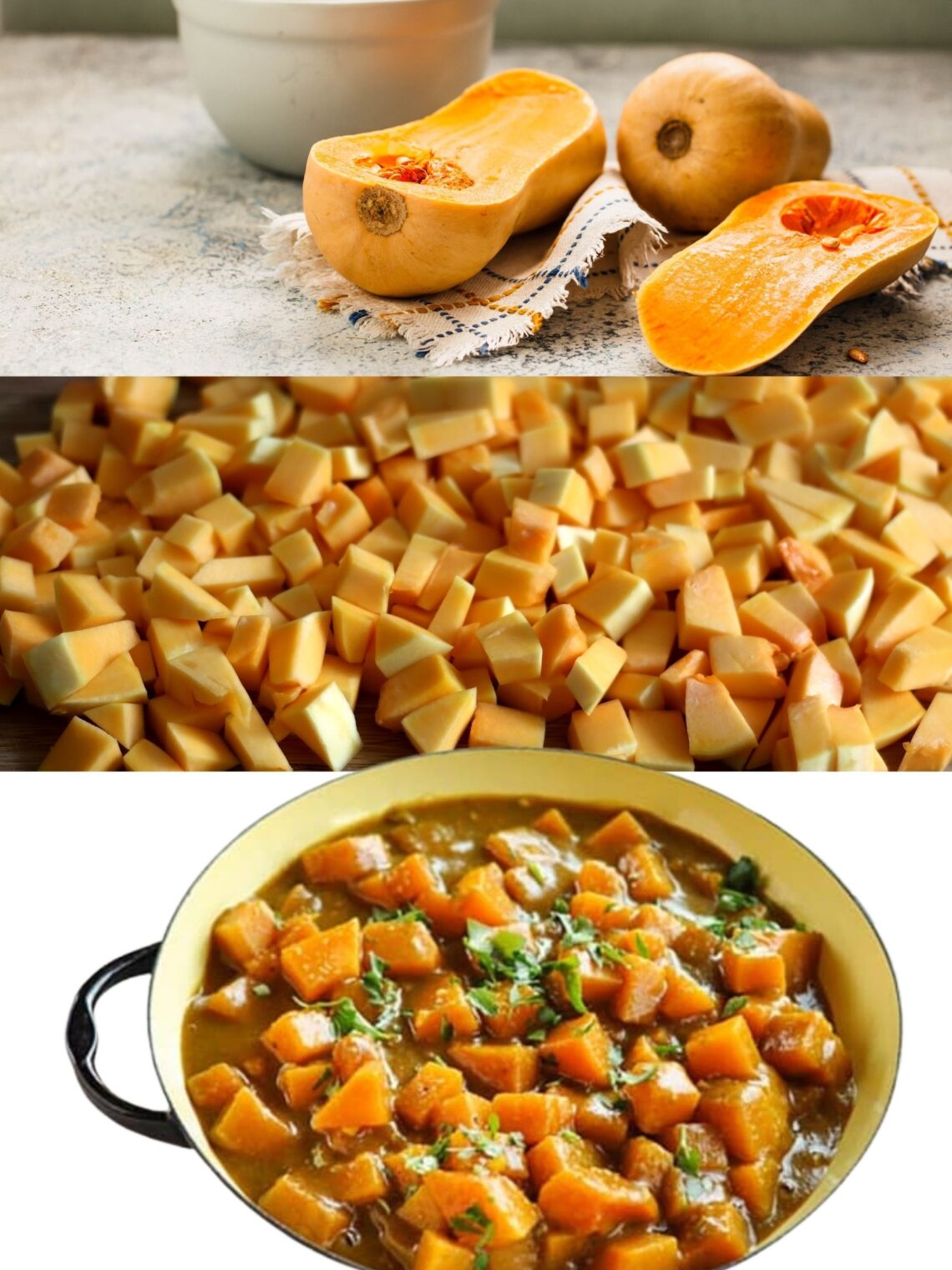 Butternut Squash Coconut Curry
How does a warm and creamy squash curry sound to you right now? Good, right?! This meal is made with rich coconut milk and infused with enough spices to make your tongue tingle. It's the kind of dish that makes you look forward to dinner all day long.
Butternut squash coconut curry is one of the easiest, quickest, and most tasty dishes that you can prepare in under 30 minutes.
To make Buttermilk Squash coconut Curry, peel and cut butternut squash into cubes, sauté the onion, garlic, curry powder, paprika, and thyme. Add the butternut squash cubes and stir to coat. Add coconut milk, chicken broth, and cook until squash is tender. Stir in salt and pepper and serve.
Ingredients
4 cups of butternut squash peeled, deseed and dice
1-2 tablespoon coconut oil
1 medium onion, finely chopped
1 medium red bell pepper chopped
1 medium green pepper chopped
1 medium yellow pepper chopped
4 cloves garlic, minced
2 tablespoons curry powder
1/2 teaspoon paprika
1 teaspoon dried thyme
1 14-ounce can coconut milk
1 cup chicken broth, or 1 chicken bouillon plus 1 cup water
1/4 teaspoon cayenne, optional
1 teaspoon b
Badia seasoning , or your seasoning of your taste
Instructions
Heat oil in a large saucepan on medium-high. Add onion, garlic, bell peppers ( any color).
Cook until onion is soft, about 3 minutes.
Stir in curry powder, paprika and thyme. Cook for 1 minute.
Stir in squash, coconut milk, chicken broth.
Bring to boil, Cover and reduce to a simmer on low heat.
Cook for 15 minutes until squash cubes are tender but not mushy.
Stir in Badia seasoning or your seasoning of taste .
Delicious served with rice or just by it self.
Butternut squash keeps for pretty long on my counter, so I always love to use it to decorate my countertop during the fall season. It helps to add that warm and cozy feeling to our home.
Some of you may already have all this stuff in your kitchen cabinets. The next time you've got a big squash sitting on your counter staring you in the face, go ahead and cook up this curry.