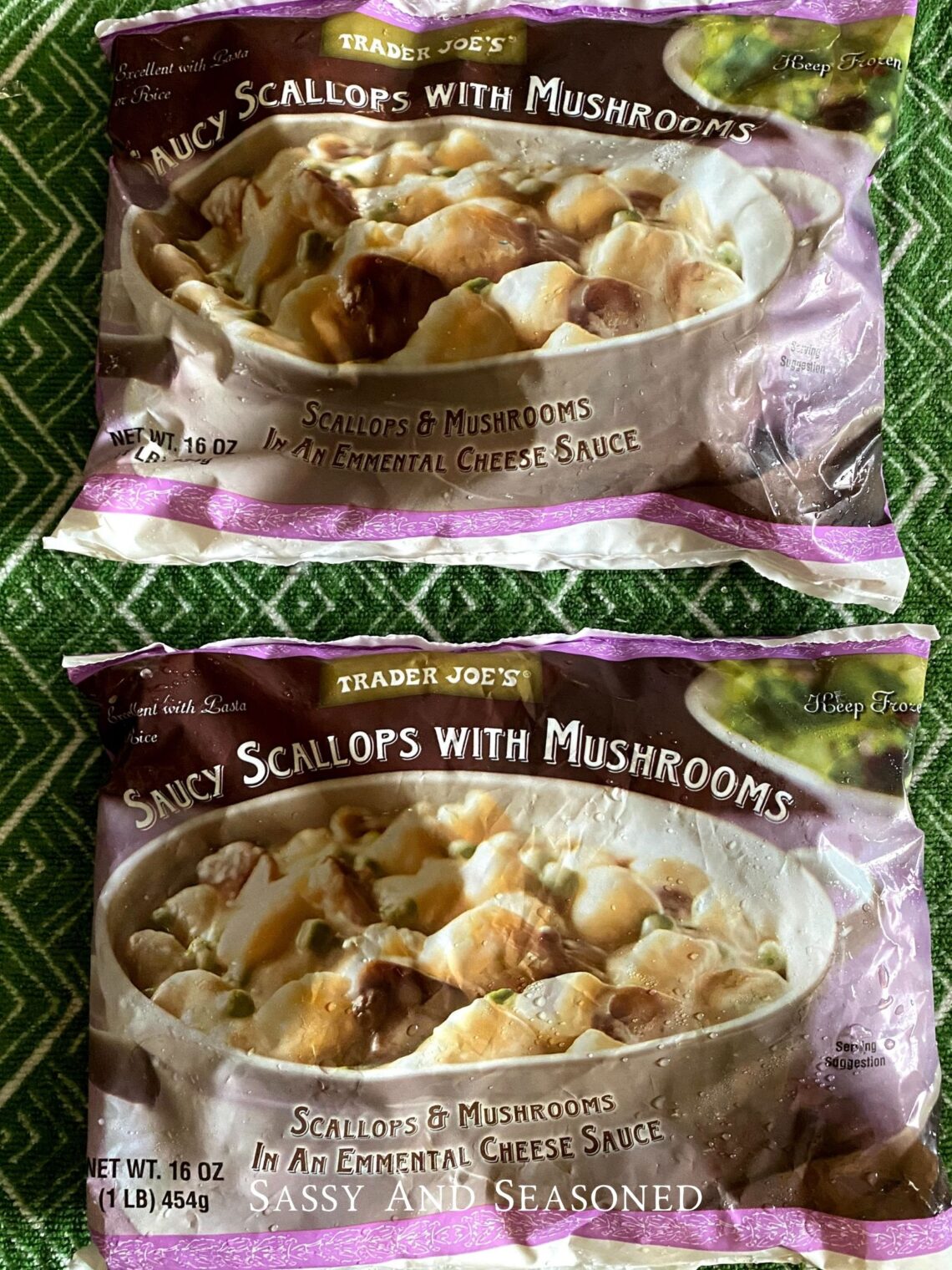 Trader Joe's Saucy Scallops With Mushrooms Review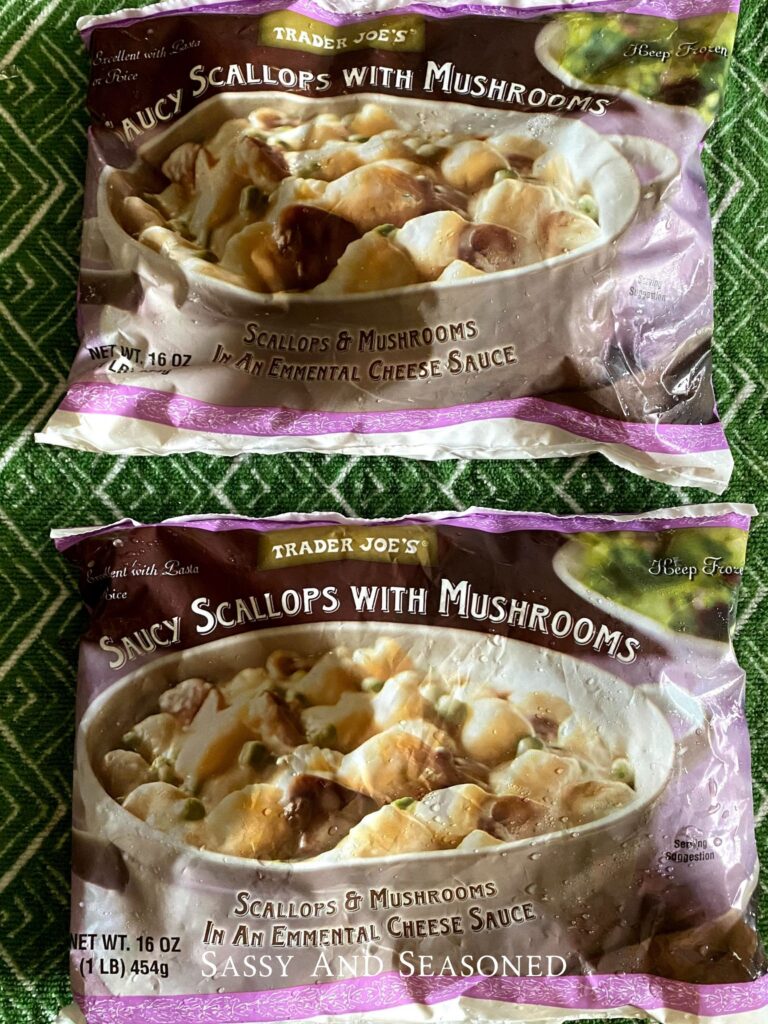 Trader Joe's Saucy Scallops with Mushrooms
No matter what day of the week it is, scallops are always a good idea! It goes really well with pasta. The pasta has a very rich flavor and more than enough scallops for two people. A glass of wine would make it a date night meal. I was very skeptical about it because who buys frozen seafood mixed in a cheese sauce? I did! And let me tell you, this meal right here was soo good It makes you want to slap your mama! LOL, just kidding!! I went back three more times to get it. This is a must-try when you visit your local Trader Joe's.