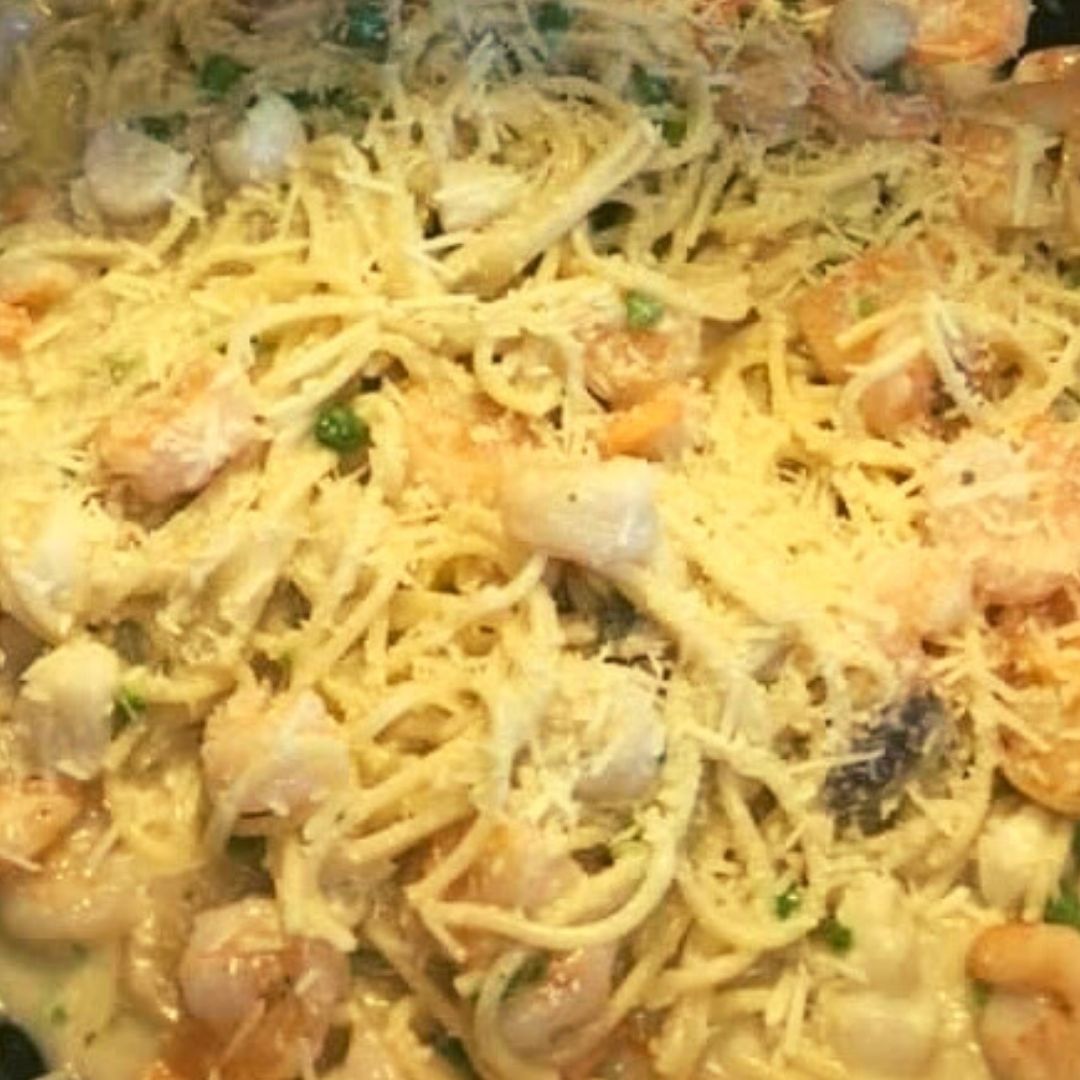 Saucy Scallop Pasta With Mushrooms & Asparagus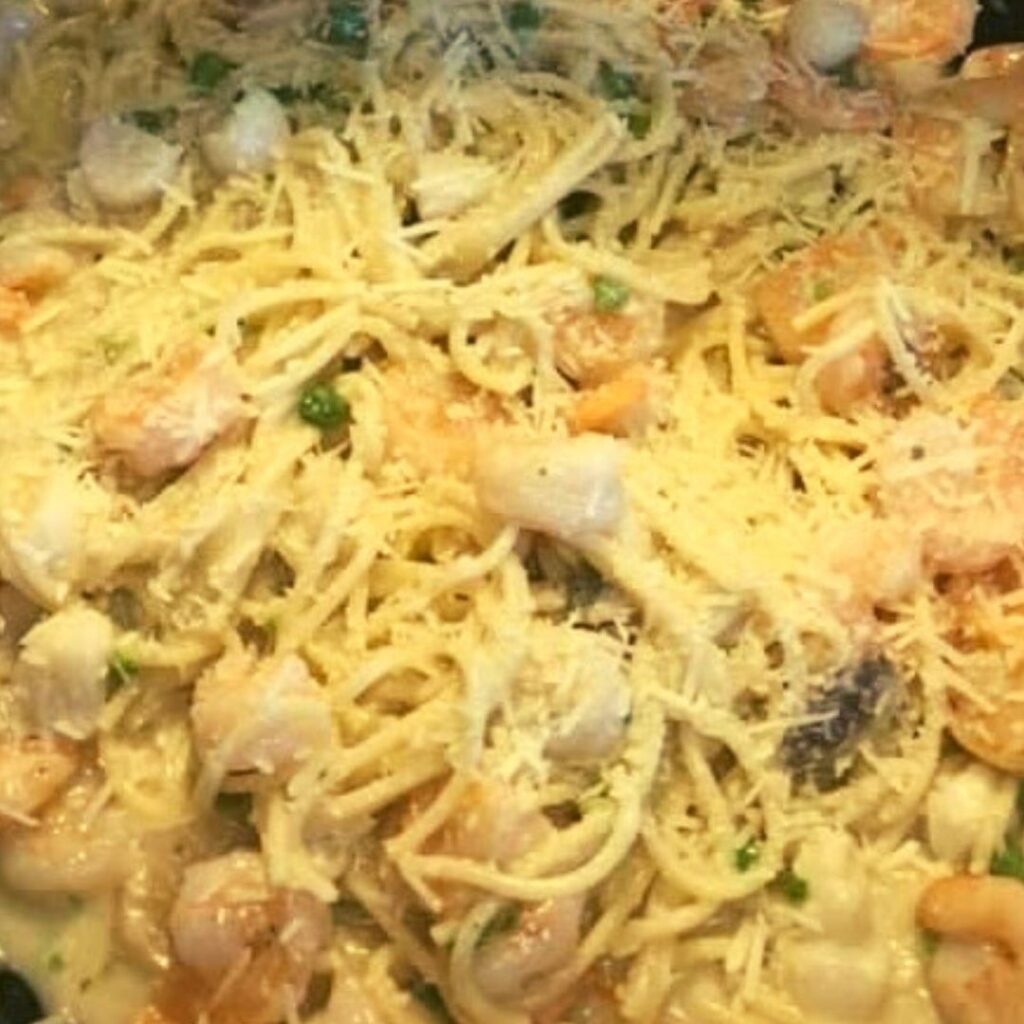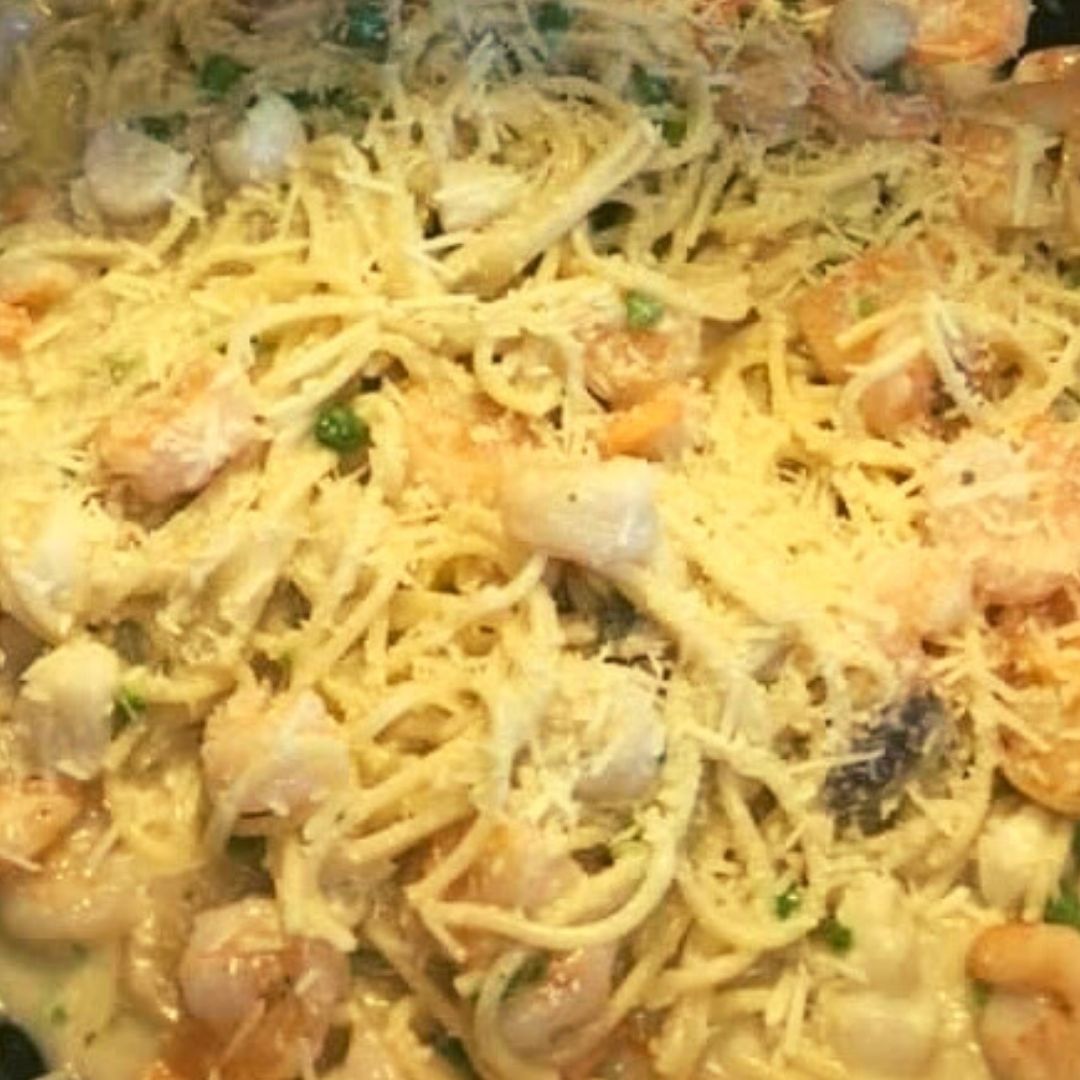 Ingredients:
2 Bags of saucy scallops with mushrooms
2 1/2 Jars of Alfredo
1 Box of spaghetti noodles
2 Bundles of fresh asparagus
Badia Seasonings to your taste or ANY seasoning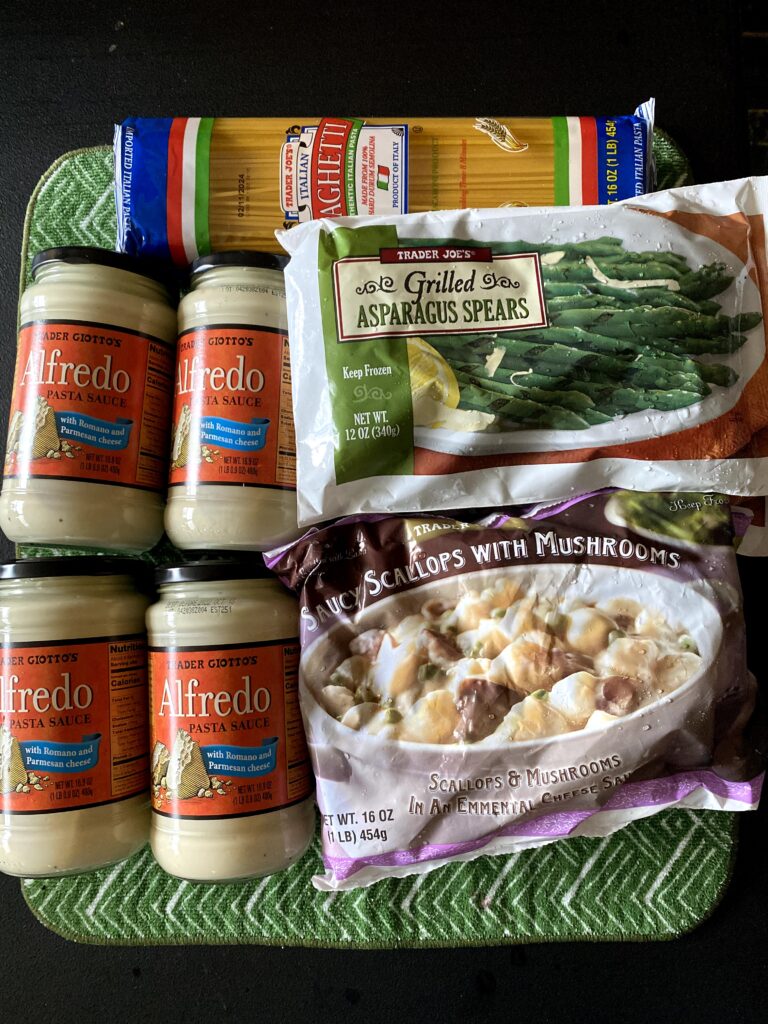 Instructions:
Grab a pot and place it on the stove on low heat.
Add a little bit of butter and as the butter melts, you can add the bags of saucy scallops with mushrooms.
Grab another pot and boil the noodles until cooked.
As the seafood cooks stir occasionally until the sauce on the scallops completely melts.
As the seafood is cooking on low, shop the asparagus into thirds.
Drain the noodles and set them aside.
Add the alfredo sauce to the seafood mixture and season with Badia to your liking, and then add the asparagus and noodles.
Stir everything together and enjoy!