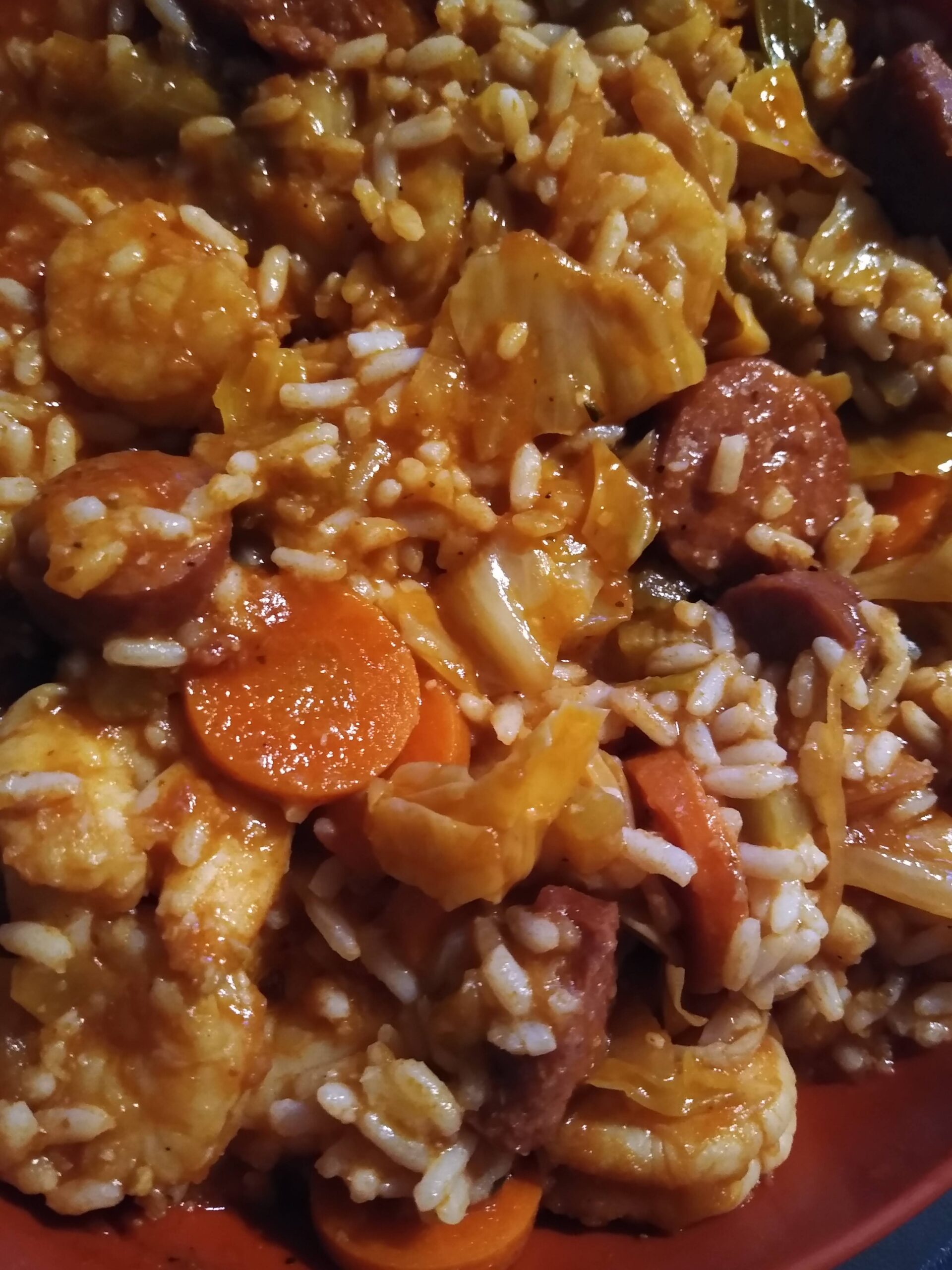 By:Just Minnie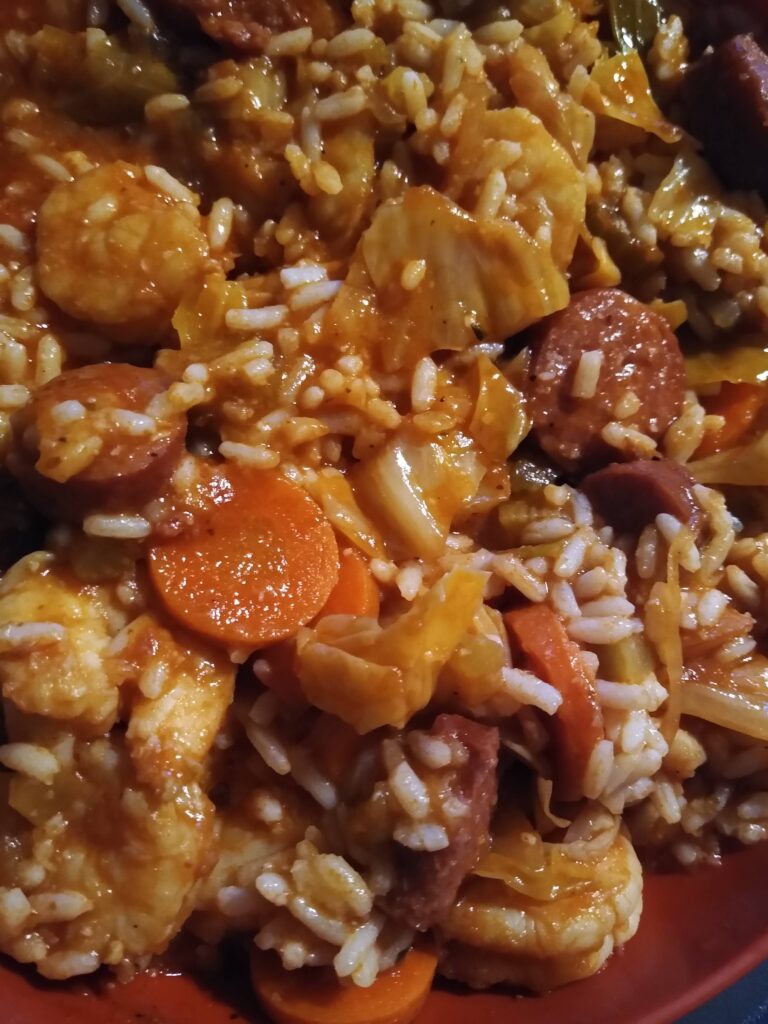 Cook Time 35 minutes
Serving Family of 4
INGREDIENTS
4 cups long-grain rice, Uncle Bens
3 tablespoons olive oil
1 large sweet yellow onion, sliced
5 large carrots, sliced into rounds pieces
4 large celery ribs, diced
2 large green peppers, sliced
1 large red bell peppers, sliced
1 medium cabbage, chopped
a pinch of salt and pepper to taste
1/2 teaspoon chili powder, add if needed
2 cans Hunt's Diced Tomatoes, undrained
1 can Hunt's Tomato Paste 
6 cups low sodium vegetable broth
* *Badia Seasoning as needed for taste
** add sausage or and shrimp, your preference
INSTRUCTIONS:
Prepare rice according to the directions on the package and set aside.

Heat 3 tablespoons of olive oil over medium-high heat in a large soup pot or dutch oven.

 Add onions and salt; cook for 1 minute.

Stir in garlic, carrots, celery, peppers, cabbage, and olive oil if needed.

Season with salt, pepper, chili powder

Stir in tomato paste.

Cook for about 8 to 10 minutes, stirring occasionally until vegetables are tender.

Stir in the diced tomatoes; continue to cook for 2 more minutes.

Add vegetable broth and bring to a boil; reduce to medium heat and continue to cook for 10 minutes.

Remove from heat, and stir in previously prepared rice.

Ladle soup into a bowl and serve. 
                               Let me know what you all think!
– Just Minnie