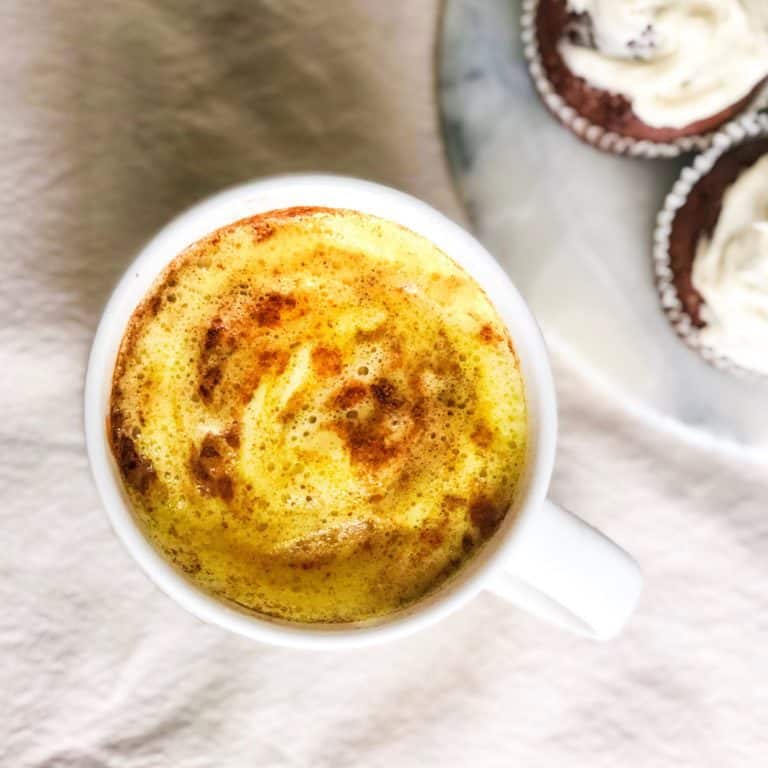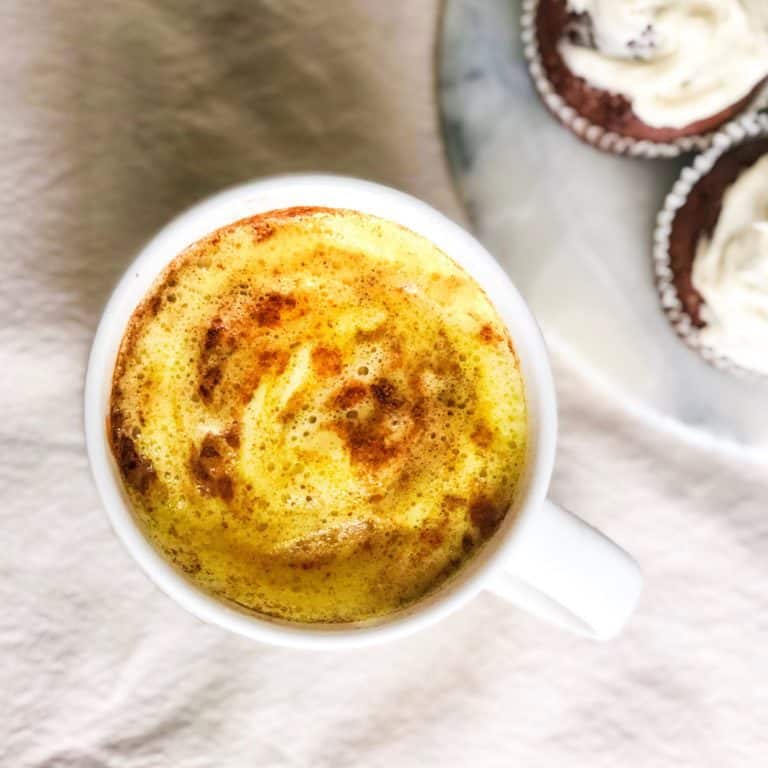 What makes this drink so beneficial to the body?
TURMERIC:
Curcumin is the main active ingredient in turmeric. It has powerful anti-inflammatory effects and is a very strong antioxidant with antiseptic properties. Not to mention how it aids in healthy, glowing skin! Anytime I can add turmeric to a recipe. I'll do it.
GINGER:
So healing and friendly on our digestive system. If you're feeling nauseous, ginger is the cure. With natural cold fighting properties, it helps with congestion as well, while boosting immunity.
CINNAMON:
For natural sweetness and it's bold, delicious and distinct flavor. Cinnamon is warming and calming, while also balancing blood sugar levels and stimulating digestion.
BLACK PEPPER:
Only a teeny pinch! You won't taste the pepper, but it's essential to allow the proper absorption of the curcumin from turmeric to take place.
HONEY:
Honey is famous for its antibacterial properties and its ability to combat many bacteria of many types. A good source of antioxidants, heals wounds, phytonutrients powerhouse, helps with digestive issues, and soothes a sore throat. https://www.healthline.com/health/food-nutrition/top-raw-honey-benefits
Simple Golden Milk Recipe
Prep Time: 1 minute  Cook Time: 4 minutes  Servings: 1 cup
Ingredients
1 cup Almond or Coconut Milk (or both)
1/2 tsp Turmeric Powder
1 slice Ginger (0.5 inches thick, finely chopped)
1 pinch Black Pepper
1/4 tsp Cinnamon (ground, optional)
1/2 tsp Honey (optional)
Instructions
Warm coconut or almond milk in a small pot at medium heat.
Add the remaining ingredients in a large cup and mix.
Dribble a teaspoon of the warmed milk into the cup and mix until the liquid is smooth and lump-free.
Add the remaining milk and mix well. The remaining ginger pieces can stay in the cup or be strained.
Last but not least, you can season the golden milk to taste and add optional spices.
Kick up your feet and enjoy!